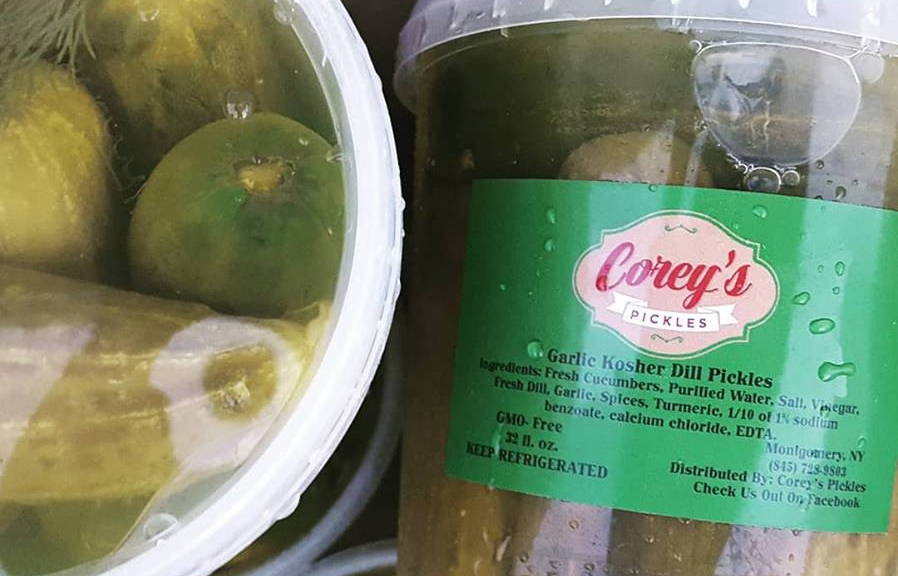 The sweet horseradish pickles are "oh sooo good!" Bought a container at a craft show in SCCC. Best thing I purchased!!
- Helen Viele Williams Nov. 26, 2018
My coworker brought in the "sweet and spicy" pickles and they were amazing. they are perfectly spicy and I love super spicy foods. These were definitely right up my alley like my coworker said and I will be buying more from now on along with trying their other flavors.
---
I tried the garlic dill spears for the first time at Warrensburg Garage Sale. I bought one quart and wished I had gotten more, they are great! Sent a message and found out they deliver to my door!
- Norma Woods Oct. 17, 2018
So happy that I came across Corey's Pickles on Montgomery Day! I got the hot & spicy chips - and they barely made it home!! My husband and I have absolutely loved putting them on everything and have equally loved munching on them right out of the container! Can't wait to try the other flavors!!
Awesome pickles, delivered fresh & cold to NYC. Love the Garlic Kosher Dills (NYC of course). Gonna try the horse radish chips next!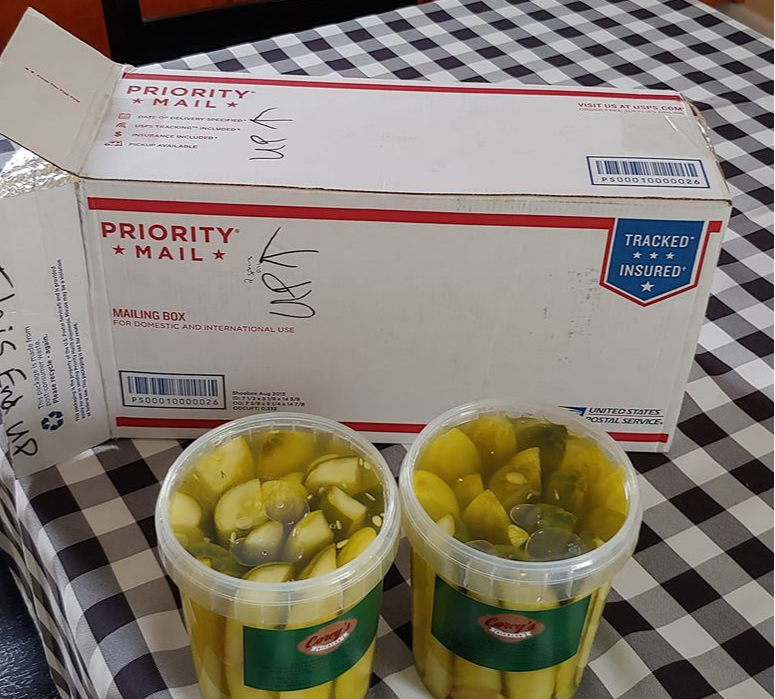 Everyone that knows me knows I'm obsessed with pickles, I literally eat them every day. I went to school with Corey and when I saw his page immediately knew I had to try his! It took me awhile to actually get my hands on them, but they were worth the wait! They were SO good, and I cannot wait to get more! If you haven't tried them yet,
you're definitely missing out!
— Kylie McDonnell
---
The Corey's Pickle Crunch Obsession Is Real........
I was afforded the privilege to attend a private sampling party and got to try the rare, limited edition Horseradish Pickles! I hope Corey's Pickles will carry this delicious specimen of ingenuity in the future! The Horseradish and the Hot & Spicy pickles I sampled were Fresh Cucumbers, soaked in EVIL! They were UNCANNY! Thank you Corey's Pickles for making such a magnificent, and HEALTHY food selection available to the Hudson Valley region! And at such a reasonably low-cost compared to the competition! COREY'S PICKLES are FRESH, SWEET, SPICE, a little bit NAUGHTY, and everything NICE!
- Chris Bellarosa Oct. 22, 2017